Slicker Recycling aims to make the management of your hazardous waste as simple as possible. We provide you with all the necessary containers and upon collection will replace them with empty containers to ensure your waste is managed responsibly.
For many waste streams, we will provide you with wheelies bins which (unlike barrels), are easy and safe to manoeuvre around site.
Why is it important to segregate your waste?
The correct disposal of Hazardous Waste is a legal requirement if it's not securely disposed of it can be dangerous for both people and the environment.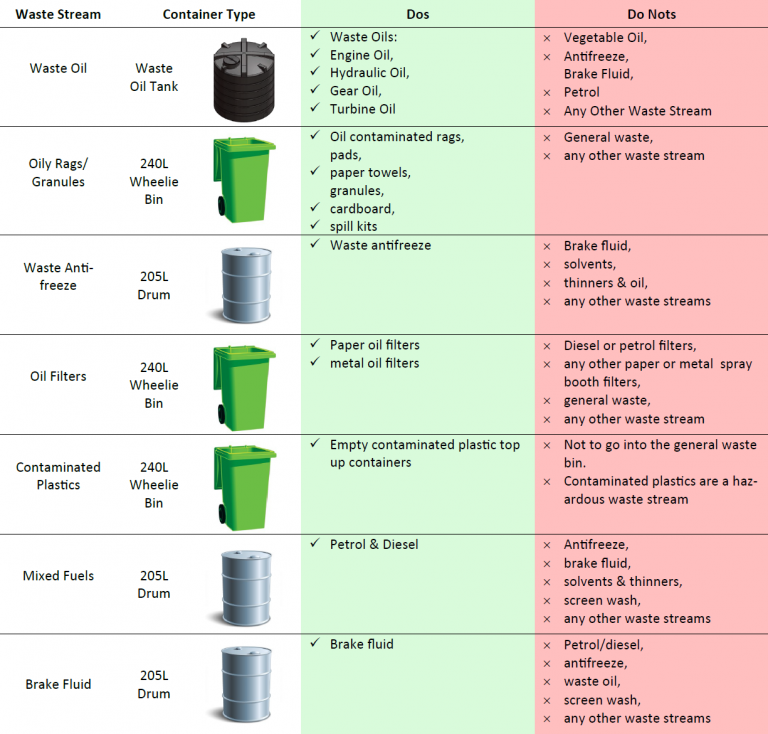 For more information on the appropriate storage and management of your workshop waste or if you would like to book a collection, please contact our expert team today.
0330 159 8325
customerservices@slickerrecycling.com