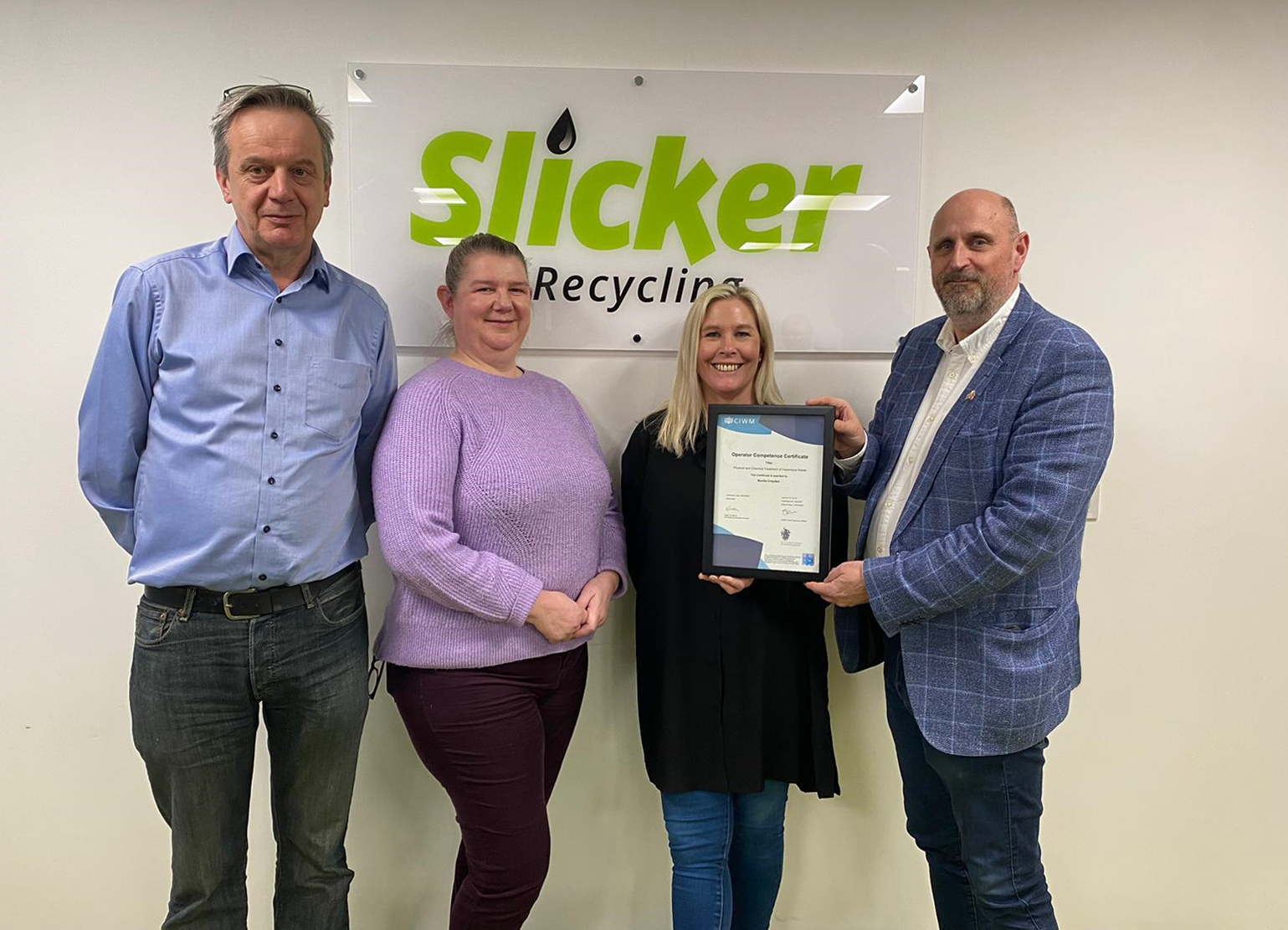 Hot off the heels of International Women's Day, Mark Olpin - Executive Chairman, Rob Booth - Joint MD, and Rachel Hall - HSEQ Advisor, are delighted to award Bonny Crayden our Kingsnorth depot manager with her COTC award, which she obtained in February this year.
Bonny has been in waste management for the last 10 years and has seen the industry change for the better, most notably in diversity and sustainability. She started in the industry working as a site administrator for J Vant and, when Slicker acquired the business, Bonny was placed on a professional development plan to help her advance in her career.
Like many industries, the waste oil sector has gone through significant change, creating a more positive environment that encourages women to pursue a career in what was a male-centric business. Bonny has set a fantastic example, leading the charge for a more diverse workplace, encouraging a younger generation of women, who are invested in the future and sustainability of their planet, to follow a career in waste oil management. Well done Bonny, we're all proud of you!