To help celebrate and recognise this year's International Women's Day, we are focusing on a handful of inspirational women from across Slicker Recycling who are a key part of our continued growth and success. Some of these women work within the normally male-dominated transport sector and others hold senior leadership positions within the Executive team.
We've sat down with them to ask them more about their roles, their achievements and their tips for other female leaders...
Sidney Harris
Last, but certainly not least in our International Women's Day series, is our Finance Director, Sidney Harris. Based in Stourport-on-Severn, Sidney has been with Slicker for almost four years after joining us in 2018 after nearly a decade working within accountancy practices.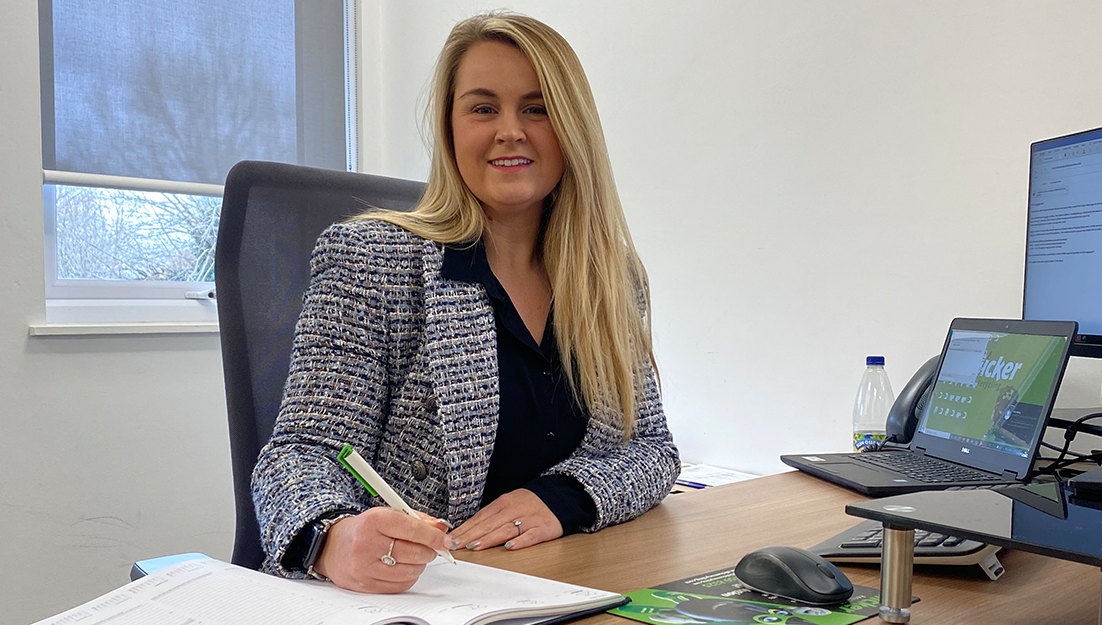 Hi Sidney. Like Elena, Sharna-Leigh and both Lauras, could you give us an overview of your role here at Slicker?
As Finance Director, no one day is ever the same. I am in charge of leading and developing Slicker's 10-strong Finance department whilst also providing strategic and financial guidance to the business to ensure that our financial commitments are met.
I have responsibility for controlling Slicker's budget, cashflow and ensuring the production of timely and meaningful financial management information. It's also about ensuring constant awareness of the company's financial position and statutory regulations.
And what would you say is your biggest achievement to date? Personal or professional.
Becoming an Executive Director by the age of 30 within the heavily male dominated waste sector was a big achievement and something I am very proud of.
What does International Women's Day mean to you?
For me, International Women's Day signifies a day to stop and reflect on the women in my life that have empowered me to help achieve my potential and shape who I am as a person.
It is also a time to celebrate the strong women throughout our history, who paved the way in gender equality, allowing women in the world today to courageously step up and lead. It's quite rightly turned into a huge deal with brilliant global profile.
As a female leader who has risen quickly through the ranks, what other tips would give to female colleagues?
I would say you've got to back yourself. Always trust your gut instinct and don't be afraid to take a risk. Completely embrace your ambitions.
Lastly Sidney, can you name one other female who inspires you?
That's a really difficult one. I take inspiration from many places; from Coco Chanel, a woman who was born to a laundry woman and market trader and rose to become one of the most iconic fashion designers this world has seen. She changed the way women dress and introduced the idea of the little black dress, all the way to Queen Elizabeth II, our longest reigning Monarch.
For more on International Women's Day 2022, you can visit the website through https://www.internationalwomensday.com/